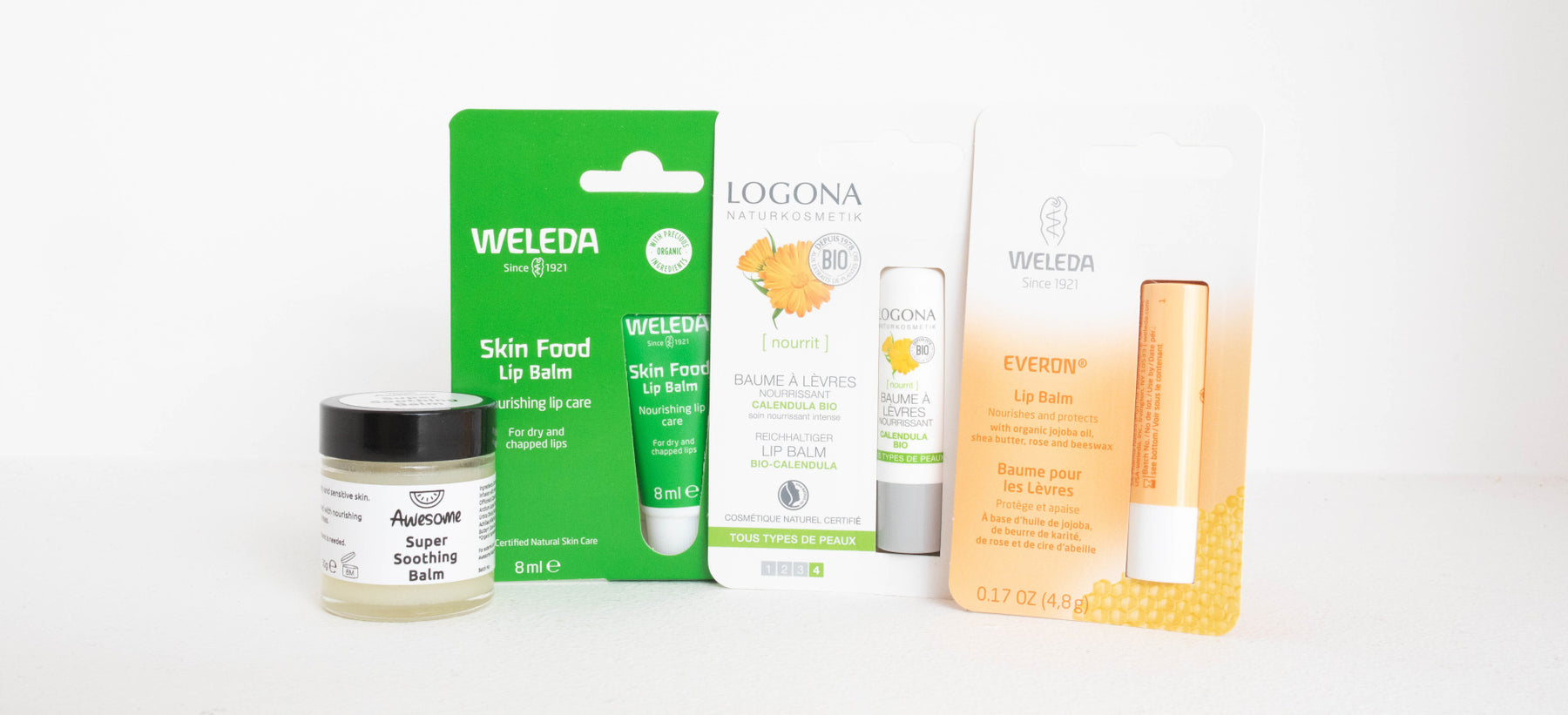 8 Ways To Heal Chapped Lips
What Are Chapped Lips?
Some may think of chapped lips as something that only happens in the winter. But you can actually get sore lips any time of the year! This is especially true if you have a habit of licking and biting your lips or even using products that may irritate and dry out the lips.
Symptoms of Chapped Lips  
Symptoms of chapped lips can include anything from –
Dryness
Bleeding
Redness
Burning, stinging or tingling
Cracks, peeling, or flaking
 Here at Uorganic we have created a simple guide to prevent and treat dry, chapped lips at home.
Follow these simple tips to get those lush lips back in no time!
Stop licking, biting and picking at your lips

 

When the lips start to feel dry, it may feel natural to wet them by licking them, but this can only worsen the problem! Licking the lips will give that instant relief… and two minutes later they will feel even drier than before!
2. Ingredients to avoid while your lips are chapped – To help chapped lips heal, avoid applying lip products that contain any of the following –
Camphor
Eucalyptus
Flavouring balms containing cinnamon, citrus, mint and peppermint flavors can be especially irritating to dry lips.
Fragrance
Menthol
Lanolin
Octinoxate or oxybenzone
Phenol ( or phenyl )
Propyl gallate
Salicyclic acid
3. Ingredients that can help heal chapped lips: While some ingredients can irritate dry, cracked lips, others can help them heal. Dermatologists recommend using products that contain one or more of the following. It's also advised to use products that are fragrance free and hypoallergenic.  If your lips start to sting or feel uncomfortable when applying a product to your lips, simply wipe any excess product to avoid any further discomfort.
Castor seed oil
Ceramides
Hemp seed oil
Mineral oil
Petrolatum
Shea butter
Sun-protective ingredients, such as titanium oxide or zinc oxide
White petroleum jelly
4.  Apply Sunscreen every day, SPF 30 or higher before going outdoors- You would never go sun bathing abroad without applying sun cream. So it should be the same for our lips, just because you can't see the those UV rays can penetrate through both clouds and windows.
5. Experiment with hydrating lipstick,glosses and balms –Don't give up on your favourite makeup because your lips are chapped. When applying balm to the lips remember to wash the hands before applying to the lips. Make the switch to more hydrating formulas which will keep your lips feeling plump and well moisturised. Stay away from matte lips, this will emphasise every small line and crack. (Don't worry; you can keep using your favourite matte lipsticks once your chapped lips have healed.
6. Drink plenty of water- To prevent dehydration and chapped lips health experts recommend drinking about two litres, or half a gallon day.
7. Adding a humidifier to your bedroom– Often dry air can cause dry irritable skin, by adding a humidifier to the home you will be adding extra moisture to the air.
8. Speak to your doctor- When all else fails give your local GP a visit, your chapped lips could be caused by something aside from dry weather. It could be an allergic reaction, yeast infection or a vitamin deficiency.
Just some of the lip products that we recommend …
All products listed below are available for online purchase.
A natural lip balm that offers an intensive nourishing support for dry and chapped lips. Weleda Skin Food lip balm is made with natural oils and plant extracts. Suitable for vegetarians.
Logona Organic Calendula lip balm contains a blend of rich waxes which include carnauba, beeswax, candelilla and soothing organic calendula. These luxurious waxes create a light barrier on your lips which will prevent them from drying out. These luxurious waxes create a light barrier on your lips, which will prevent them drying out. Logona will add back essential moisture and seal in that hydration for long lasting soft lips.
 Awesome Natural Super Soothing Balm is a versatile product can be used on the lips as well as the face, nails, heels and even gentle enough for children. Making it a must-have for any handbag.
 Everon lip balm is formulated from natural ingredients, including organic jojoba oil, precious rose wax and organic shea butter to nourish and protect dry and delicate lips. With touches of beeswax will create a lasting barrier against the elements and gentle notes of vanilla and rose essential oil to create a sweet soft fragrance balm.