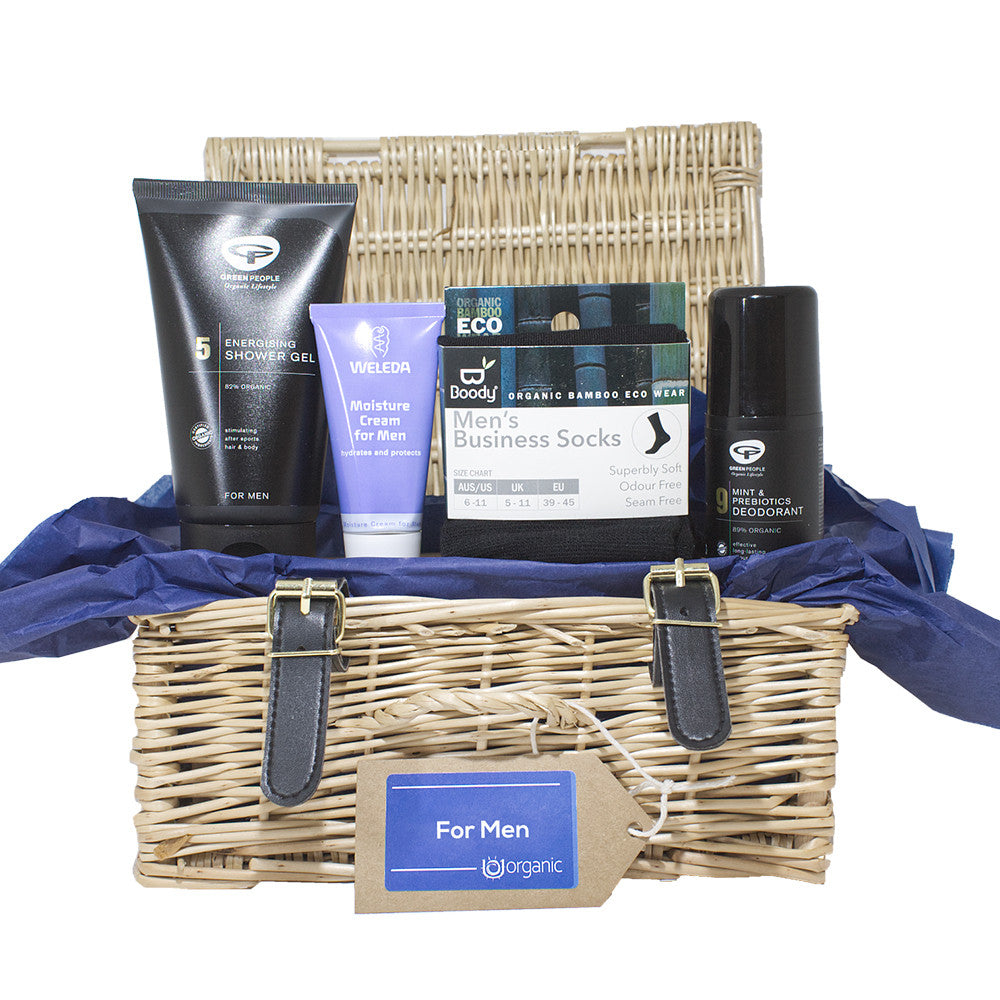 The Ultimate Christmas Gift Guide
With Christmas slowly creeping up now is the perfect time to get those early presents in. Only 18 days until Christmas! Where has this last year gone?
But at Uorganic we have you covered, so with our simple guide we will have you all prepared for the big day.
For the kids:
For children we have the new Sigikid Grasp Toy collection. The grasp collection is made organically from cultivated cotton and filled with soft sheep's wool. Currently at Uorganic we have six different characters including a – giraffe, bear, mouse, tiger, frog and polar bear. A wonderful little stocking filler or secret Santa gift idea. Plus I'm eco-friendly too! A gift which will be treasured for years!
For Newborns:
A perfect gift for newborns, both products will naturally protect your newborns from the start. Both products are 100% certified natural products containing precious extracts of hand-picked organic calendula to sooth and protect delicate skin, free from synthetic preservatives, fragrances, colourants or artificial additives of any kind.
Gift set includes two handy travel size products
30ml Calendula Nappy Change Cream,
50ml Calendula Shampoo and Body Wash.
Both products are suitable for Vegetarians
For Women:
Dr Hauschka Gift Set Delicate Hands is a perfect gift especially as we approach into the colder months of the year. The 'Delicate hands' gift set features Dr. Hauschka Hydrating Hand Cream 50ml and a mild soap to leave hands wonderfully well cared for. Hands will be left pampered and nourished which will take immediate effect offering noticeable smoothness for dry, overworked, chapped and cracked hands.
Gift Set includes
Hydrating Hand Cream 50ml
Mild Soap 60g
With each gift purchased with Weleda you will be planting a tree with TreeSisters.
Weleda Regenerate and Moisturise Gift Set offer a wonderful pampering duo of two 50ml hand creams to care for dry skin. Match your mood to either the summery scent of Sea Buckthorn Hand Cream which is vegetarian or the sensuous fragrance of pomegranate hand cream which is vegan too! Both will leave the skin feeling luxuriously and smelling gorgeous!
Gift Set Includes
Hydrating Hand Cream 50ml
Pomegranate Hand Cream 50ml
For Men:
If you're struggling to find that perfect gift for your partner the Weleda Men's Invigorate and Moisturise Gift Set is the ultimate gift this x-mas.
Our Weleda Men's gift set includes the 200ml Active Fresh Shower Gel which gently cleanses the skin without drying the skin out, containing a mild biodegradable plant-based cleanser which will help protect the skins natural moisture balance. The 30ml moisture cream provides replenishing care day or night- ideal for hydrating and protecting sensitive skin. With each gift set purchased with Weleda you will be planting a tree with TreeSisters.
Gift Set Includes
Men's Moisture Cream 30ml
Men's Active Shower Gel 200ml
A grooming Hamper that will certainly make the perfect gift. All products included in this hamper are organic and tailored to suit any lifestyle and day-to day routine, making it a perfect gift this Christmas. All of our hampers come with the option of including a personalised message at checkout.
Hamper includes the following –
Weleda Aftershave Balm (100ml)

 

a naturally soothing Chamomile and Myrrh extracts, this balm is perfect for sensitive easily irritated skin. This will help prevent and treat inflammation with cool aloe gel and jojoba oil.
Weleda Shaving Cream (75ml)

 

crafted using only pure natural ingredients including vegetable soap and oil. With a calming fragrance you'll experience a powerful yet gentle shave. Leaving skin soft and smooth with Almond and Goat's milk ingredients, which will reduce irritation with organic Pansy.
Green People for Men Energising Shower Gel (150ml)

 

featuring Yucca extracts for cleansing without reducing natural oils, leaving your skin feeling invigorating and instantly refreshed. Pineapple enzymes for eradicating flaky and dry patches, and Quinoa protein to emphasise natural hair strength and shine. Suitable for morning wake-up or after-work out wash. A concentrated and powerful, so one bottle with last you a long while.
For grandparents & friends:
A perfect hamper for all those special grandparents in our lives. A relaxing hamper is a unique gift boxes which includes all those calming treats to create your own at-home spa day! The hamper includes all our top selling products including– Weleda, Dr Hauschka and the Hydrophil lavender soap.
Hamper includes the following –
Weleda Relax Comforting Creamy Body Wash (200ml) a blend of bright Bergamot, Vetiver and aromatic Lavender. A perfect creamy formula which will start your relaxing evening right soothing the muscles and mind.
Weleda Relax Lavender Body Oil (100ml) an all-natural aromatherapy oil with a deep classic Lavender scent. With sweet extracts of sweet almond and sesame oils which will help moisture the skin. It is known that lavender is known for its healing properties. Perfect for both the mind and body.
Dr Hauschka Moor Lavender Calming Bath (Essence 100ml) with one simple drop you will instantly feel at peace both for the mind and the body. Adding essence to a hot bath will relax the muscles and stimulate circulation and unclogging the pores. But with the inclusion of Horse Chestnut and Horsetail extracts, will leave you feeling even more calm and secure. Almond and Avocado oils will help to refresh the skin. A combine of natural ingredients will create a cleansing formula which will prepare you for a deep sleep.
Hydrophil Lavender Soap (80g) a smooth Lavender scented soap will leave skin feeling fresh and deeply cleansed. This product is free from Palm oil and completely safe for the body and the hair. Packaging is biodegradable and comes in non-plastic packaging.
A gift which will certainly get your glow on this festive season and a perfect little stocking filler. Achieve instant glow with the Evolve Good to Glow Bauble. A rich mask blended to help buff the skin to silky perfection whilst using sweet almond oil to moisture and antioxidant rich Raw Cacao to help protect skin and improve hydration, leaving with a healthier, glowing complexion.